Darkening leather is a popular way to make leather items better fit our style or desired aesthetic. You can easily darken leather, whether you're trying to darken leather boots, leather furniture, or even a leather jacket. There are plenty of ways to darken leather, but here are the best ways to do it.
Darkening Leather With Coconut Oil
Coconut oil is super accessible, it is sold in most supermarkets. It's used a lot by those who don't want to have to chase down some of the harder-to-find ways to darken leather boots, and by those who don't want to use anything that's an animal by-product.
The downsides, though, are that coconut oil does not dye leather as much as other alternatives. It does darken leather, but not as much as, say, mink oil does. It is also a little less reliable, and can sometimes lead to blotchy leather.
To use coconut oil to darken leather, you simply apply a load of coconut oil to the leather and continue to apply in layers until you get to the darkness that you want your leather boots to be.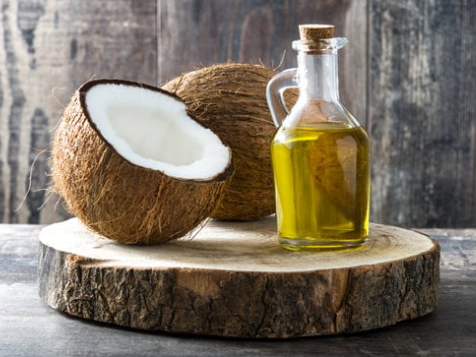 Using Mink Oil To Darken Leather Boots
Mink oil is a really popular tool to darken leather. It works pretty well and can darken leather boots and leather items by a few shades. It also works to soften and recondition leather and adds an element of water resistance.
That being said, mink oil still has some downsides. Mink oil tends not to work very well on new boots with lots of natural oils, and as such if there is a leather surface that has aged unevenly, it will often darken leather unevenly. Mink oil works quite well to colour faded leather shoes that have aged. It is also known to take the shine off of leather materials, creating a matte appearance even after the leather polish has been applied.
To use mink oil to darken leather, you should make sure that you can find a decent mink oil that is not just a combination of mink oil with other animal oils, as these can cause the mink oil not to work as well. One of the highly recommended mink oils is Saphir's Mink Oil.
Once you have found your mink oil paste you should clean the leather surface you intend to darken using a leather brush. Then rub some mink oil paste between your fingers to loosen it up a little. Using a cotton cloth or your hands, begin to rub the oil into your leather boots a bit at a time. Too much can be bad for the leather surface. Once covered, leave the leather boots for an hour or so to allow the mink oil to get into the leather.
Once done, evaluate the colour and if you want to darken the leather more, continue with a second coat of mink oil. Otherwise, your leather boots are not ready to wear.
Check out: Multi-functional Furniture; What You Need To Know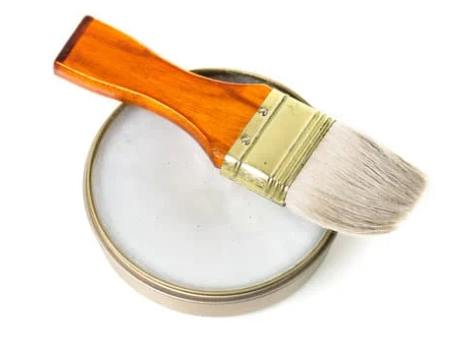 Mixed Oils And Animal Oils To Darken Leather
Another option is to purchase mixed oils and use those to darken leather boots and condition them at the same time. Mixed oils can be great at darkening leather, but they have very mixed reviews. Some people have reported that using mixed oils to darken leather can lead to uneven darkening and may even cause the leather to look greasy and uneven.
Mixed oils will likely need to be heated up before use, so you may want to put them in the microwave or heat it up in your hands before applying. You should apply animal oil to your leather by rubbing it deeply into the leather fibres and ensuring you target creases and cracks. Then, after a few minutes, you should wipe away any excess oil – this will prevent it from attracting dirt and dust.
Once the coat you have applied is dry, consider how many shades darker the leather boots have become and, if needed, apply more oil if you want your leather darkened significantly more.
One of the most common mixed oils to use to darken leather is neatsfoot oil, which is rendered from the shin and feet of cattle. It is available for the leather darkening process online.
Things You Should Know Before You Start To Darken Leather
If you're going to use any of the above methods to darken leather, there are a few things that you should know first.
You Should Always Brush Your Leather Boots Before Darkening Leather
Before you start applying anything to your leather, you will need to remove the dust and debris from them. You can do this with a soft cloth or soft brush.
You may wish to clean your leather properly. In which case, do so with mild dish soap and a soft cloth. Do not use the leather cleaner as it can be detrimental to the material. A damp cloth will do just fine.
Check out: How to Clean Your Home Like a Pro
Can Olive Oil Darken Leather?
This is one of the things that a lot of new leather owners consider when they think about darkening leather. Like coconut oil and canola oil, it is easily accessible, unlike things like mink oil. But is it better than mink oil? The answer, in short, is no.
While olive oil can darken leather, it is susceptible to going rancid as it is, after all, a food product. This can lead to your leather fibres smelling awful. Darkening leather items is great, but not when nobody is going to want to be around to see them!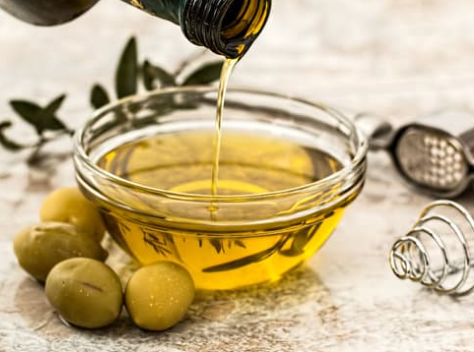 Take Care Of Your Leather Boots After Darkening Leather Items
You can take care of leather using shoe polish and leather conditioner. Both are essential in the aftercare of leather that has been coloured using mink oil, canola oil, or even leather dye.
Regularly using shoe polish or leather polish on your leather item maintains shine, and conditioning leather maintains flexibility and smoothness, even after you darken your leather.