As one of the most exceptional cities in the world, Abu Dhabi is a place that finds itself on many a traveler's bucket list. But to make the most out of your holiday in the UAE capital, best make some plans and have a detailed itinerary.
Before you jet off to this fascinating destination, read on for four ways to have a fantastic trip to Abu Dhabi.
1. Research the main attractions
There is no denying that Abu Dhabi has plenty for you to see and experience, so to make your time in this emirate truly worthwhile, it is crucial that you conduct a bit of research so you know exactly where to go and when.
The Sheikh Zayed Grand Mosque is the fourth biggest mosque in the world and is known for its stunning beauty and intricate marble work. This stop needs to be at the top of your list of priorities.
Also, while in Abu Dhabi, you must visit Ferrari World Abu Dhabi for some motorsport-themed entertainment, the Falcon Hospital to learn about falconry, and the Heritage Village to see how locals used to live.
If you are an outdoorsy individual, then plan to spend some time at the Corniche Beach, the summit of Jebel Hafeet, and the Empty Quarter desert.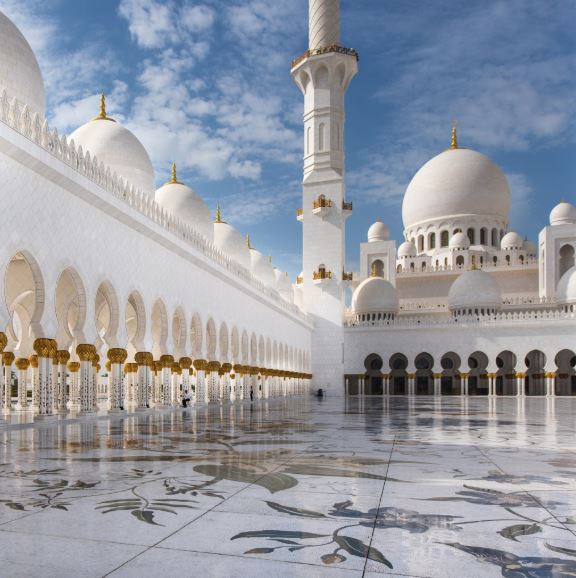 2. Plan your itinerary to include some local food
One of the best things about traveling is being presented with the ability to taste a wide variety of different foods that you don't regularly consume. Luckily for you, Abu Dhabi is a foodie haven and has plenty of stellar offerings for you to include on your itinerary.
Make sure you try the traditional dish harees which consists of meat and wheat, and is a staple of the Emirati diet. Obviously, shawarma should be on your list and eating it at a local joint is a great way to dine like a local. Plus, it is a budget food which makes it perfect for snack time or lunch. If you are celebrating with a loved one, make sure to plan for a romantic dinner in Abu Dhabi.
When it comes to traditional desserts, luqaimat and khabeesa are the ones that you want to be on the lookout for. The former are small fried dough balls that come prepared with sesame seeds and date syrup. The latter consists of a sweet blend of roasted flour breadcrumbs, sugar, rose water, cardamom, saffron, ghee, and crushed dates. The perfect after-dinner treat!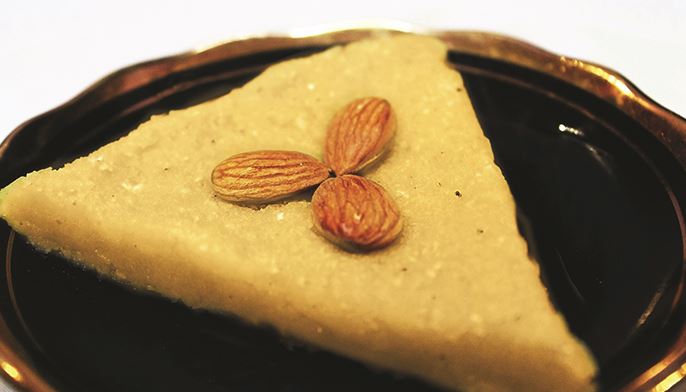 3. Indulge in a Friday brunch
In addition to the local food experiences listed above, keep in mind that no trip to Abu Dhabi is complete without a Friday spent indulging in brunch. Unlike in other parts of the world, where Sunday brunch may be the norm, in Abu Dhabi, Friday is the day as the weekend is essentially Friday and Saturday.
When looking for the best Friday brunch in Abu Dhabi, make sure to look for somewhere with a terrace where you can sit outside and enjoy the weather.
Many of the popular places book up fast, so make a reservation to ensure you don't miss out. For the residents of Abu Dhabi, this is their favorite time to meet up with friends and catch up on the week, so do like the locals do and cheers to the weekend.
4. Choose somewhere exceptional to stay.
After a long day of exploring, there is nothing better than coming home to somewhere that feels relaxing and welcoming. When looking for a place to call home in Abu Dhabi, make sure you do thorough research to find the perfect spot for you and your travel companions.
Always read through the reviews and the policies of the hotel. As you will be visiting an Islamic country, many hotels in Abu Dhabi have policies that are different from their counterparts in other parts of the world. For example, you may not be able to share a room with someone unless you are married. You may also find that your hotel has strict policies concerning food, alcohol, and smoking.
That being said, there are some fantastic options for hotels in Abu Dhabi, particularly luxury resorts. If you are visiting during the summer months, you are likely to find incredible deals, and you may be able to speak with the manager about combining some additional freebies. This way, you will see that Emiratis are incredibly hospitable!
Have you ever traveled to Abu Dhabi before? If so, do you have any tips to make it the best trip possible? Let us know in the comments below!